Best Free SEO Tools for Improving Ranking
January 12, 2020
Well, it is important to get a visitor to your website which includes ranking in the organic results then the Search Engine Optimization comes into the picture. Whether it is fetching all the meta tags from the domain or identifying the issues which are related to the website without checking each and every URL. So, free ranking tools for SEO can help you in completing a set of tasks as fast as possible with perfection. Also, there are various other tools that can benefit you from ranking for your own website through SEO methods. Below are the best free SEO tools for improving ranking.
Moz link Explorer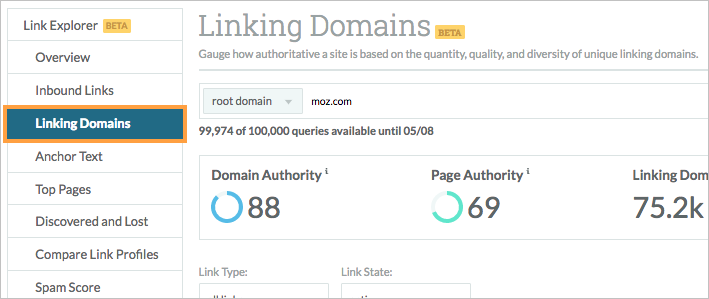 This tool is created by Moz and Link Explorer is mainly a link analysis tool that offers a view of a website's backlink profile and even includes page link metrics such as the domain authority, page authority, and established links. So, all you need to do is by research in the search box and this tool will provide a comprehensive analysis of the URL, including the Domain, Linking Domains and anchor text.
SERPs Rank Checker
It is important to know how each of your pages are performing based on their keywords and this tool can help in keyword ranking. So, the SERPs rank checker can automatically check the rankings of the particular domain for the selected keyword and you can easily track the rankings of keywords without having to manually check them on Google. Even SERPs can offer other keyword research database and Google Location changer. Also, with the help of the location changer, you can track the position of your keywords in many locations.
Google Analytics

This tool is ideal for free ranking tools for SEO where you need to use it on a weekly basis at least. Google Analytics tool is better to use in any SEO toolkit and very easy to use when compared to other tools. So, the tool will provide a lot of data that comes directly from Google and identify the total traffic for your site, the total conversions and the total revenue generated from your site. Also, you can believe in this data for taking the required actions in order to further optimize the site.
The above-mentioned tools are the most important tools which can be used for ranking purpose when it comes to free ranking tools for SEO. Hope that I have covered all the topics in my article about the best free SEO tools for improving ranking. Thanks for reading!