InMotion Review: All you need to know about InMotion Hosting
March 16, 2020
One of the biggest names in the web hosting industry is InMotion. They have some of the best web hosting plans which also comes with quite a lot of advanced features. The services provided them are quite reliable as they have the best customer support, uptime and performance.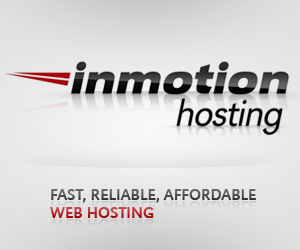 Shared web hosting, VPS Hosting, WordPress Hosting and Dedicated hosting are available with them as well. Well, lets talk more about InMotion in details down below. 
Pros and Cons of Inmotion Hosting:
Pros:
Every Plan available with InMotion comes with unlimited emails.

The have the best customer support. 

90 days money back guarantee is a bonus.  
Cons:
All add-ons need to have separate log-ins. 

The sites look quite outdated.

There are no windows servers. 
Plans of Inmotion Hosting:
Shared Hosting:
There are three Shared Hosting plans available with InMotion. These plans are Launch, Power and Pro plan and you can avail these plans at $6.39, $8.49, & $8.49 per month respectively. The features available here are free SSL certificates, unlimited disk space, security space, etc. and these features become more advanced when you choose advanced plans. 
VPS Hosting:
There are three VPS hosting plans and those are VPS-1000HA-S, VPS-2000HA-S, & VPS-3000HA-S. The plans come with features such as RAM, free SSL certificates, free bandwidth and even free storage as well. The features of the plans get better as you move up the ladder. All the plans are priced at $29.99, $49.99, & $83.99 per month respectively.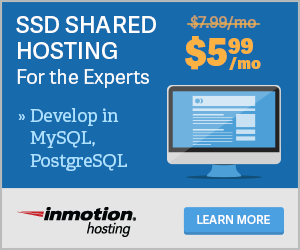 Dedicated Hosting:
There are two types of dedicated hosting, which are namely Managed dedicated servers and Bare Metal dedicated servers. Both of them come with three plans which are namely Essential, Advanced and Elite Plan. They have quite a few attractive features such as Free data transfer, Free IPs, etc.  
WordPress Hosting:
They have some of the best WordPress Hosting Plans which are namely, WP-1000S, WP-2000S, WP-3000S, & WP-4000S. These plans are available at $6.99, $9.99, $12.99, & $19.99 per month respectively and have variable features such as SSD storage, unlimited email, personal jetpacks etc. 
Should you go for Shared Hosting Plan? 
Well, the shared web hosting plans available with InMotion are some of the best plans. All the three plans, namely Launch, Power and Pro come with some of the best features and alongside that their price quite low as well. The features are not exactly the same but as you move up to choose the higher plans you eventually get the better features. The Launch plan is the most basic plan but at $6.39 per month is not that of great deal.  
But if you are to choose one of three plans than, the Pro plan is definitely the best plan out of the whole bunch. It comes with quadruple performance, marketing tools, security suite, free SSL certificates and even all the other features available in other two plans. But the surprising part is that it is just available at $8.49 per month if you choose it for a year. So definitely a great grab. 
Performance & Customer Care:
There are quite a lot of web hosts and nearly all of them provide 99.99% uptime guarantee but surprisingly most of them don't follow through with this. InMotion is a bit different in this matter, they might not be able to provide 99.99% uptime but they do provide 99.95% uptime. But when it comes to site load speed, the matters a bit as the site load speed isn't that great. So, this is one of the areas where they are not that great at. 

 You might have come across quite a lot of web hosts who have a great customer care or customer support staff but InMotion is the best when it comes to that. They have the best customer support staff and these people are very experienced and professional. You can reach them via Live Chat, email ticket or by phone and they are available 24/7. You will be quite surprised by their response time. In short, they are the Leaders In Customer Support. 
Conclusion:
There are quite a lot of pros and cons of choosing InMotion Hosting. The pros are that they have great uptime and the best customer support and on top of that they also have a 90-day money back guarantee, great hosting plans with premium features. 
Now, the cons are that they have a slow site load speed and their sites builder looks quite outdated. Well, if you weigh both the pros and cons alongside the other, you will be quite surprised to see that the pros out weight the cons. But then again at the end of the day its your choice. I recommend InMotion and would run with it without a shred of doubt.