5 Reasons To Choose GoDaddy's Hosting Services
August 8, 2019
Looking for a web host is one of the hardest things you will ever do in your professional career if you ever get to that point. And this will not be because you are not technically sound enough or anything like that. It will be simply because there are too many things to consider and too many options to check.
The Webhosting industry is one of the most competitive industries in the world because it is also among the most crowded. You have simply too many options to go for and all of them will claim to be the best. But here is the thing while hosting a web host, it's not about how good they are, it is about the right match.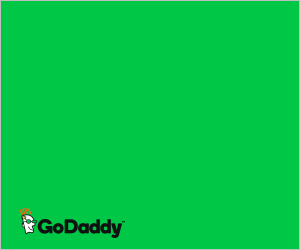 It is one of the largest hosting companies in the world and is one of the oldest as well. Established in 1997, GoDaddy was a domain registrar back then before it expanded to hosting services. 
So, what makes GoDaddy the right choice then? Well, there are a lot of reasons as you will see, but I will give the five most important of them so that you can get a better idea of what to look for. These may not be the best for you, but even then, you will find it easier to whether shortlist or eliminate GoDaddy.
Pricing
The first thing that makes GoDaddy lucrative is the pricing point. It is cheap, very cheap. And I don't mean like looks cheap but is heavy maintenance. It is cheap to register and maintain. With the offers they have on right now, you can get a domain for just a dollar, that cheap!
On top of that, they always have some of the other discounts available. Currently, you have a 60% off on their hosting and email services. If you look at their site, you will find that most things have some kind of offer or the other. The most unique is their festive cashback offer that grants you cash back depending on the money you have spent on their services for a particular amount of time.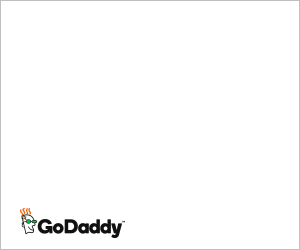 Oh yeah, I forgot to mention that you can also start trialing their services for free, even without having to use a credit card. But there is one thing you need to know though before you start celebrating. There are limits to cheap plans. But again, they don't limit features here but rather the number of visitors, which is kind of a better deal than the former.
A Single Solution For Everything
The biggest reason I would join GoDaddy is product integration. Usually, you would have to use different services from different companies to get everything you want. For instance, I use hosting from HostGator and emails from Gmail.
Godaddy however, has everything you need in one place. You have one company that manages everything from your domain name, email, and hosting and that is easier and much more convenient. What makes it all the better is that they are tied well together and work seamlessly.
Efficient Customer Support
Customer support is a very important aspect of services in a technical industry. You can be lost in all that jargon and have your whole experience turn into a nightmare if things go wrong. Support becomes imperative in such situations and web hosting is a prime example of that. If your website goes down, you are dead without the help of customer services.
Resources and Scalability
This is where GoDaddy scores big. GoDaddy is arguably the largest Webhosting company out there and this brings with itself its fair share of issues and advantages. Like if you want better security, smaller companies would have a tough time tackling it. But GoDaddy, being the corporate giant it is, did it by buying an entire company that focuses on it.
You have the resources and scalability that cannot be matched by most competitors and GoDaddy puts it to good use. You know when they say that they will scale your server usage depending on the traffic, they do. They have the resources to do so.
Green Hosting
This has nothing to do with performance or prices or the overall experience but is more like an added incentive. GoDaddy is one of the few green hosting companies. Green hosting companies are web hosts that use renewable sources of energy for their energy necessities. It helps if you know you are doing your bit for the environment.